Compensation Benchmarking, popularly known as Salary Benchmarking, has become a very important tool in today's cut-throat competition of employers to hire and retain the best of the talent. The organisation's growth depends on having the best talent on board and the best talent can only be retained with the right scale of compensation in place. Not only this, companies might even save unnecessary costs with the help of Salary benchmarking. Since the advantages of the exercise are many, let's find out the list of advantages that this exercise offers:
Types of Salary Benchmarking Exercises
A medium scale IT company with it's headquarter in US was looking for a solution to problem of high employee attrition. Much was debated between the local HR team and the global strategic team about what should be the market standard salaries of various roles present in the organization. However, there was no solid substantiation linking the attrition to the non market standard salaries. Thus after a lot of research the local HR team came found service providers for IT salary benchmarking. Finally the details of all providers were handed over to the strategic team and they decided to pick Eminent Management Consultants as the preferred service provider for their IT compensation benchmarking exercise. Eminent Consultants worked on their requirement, understood the roles, created role matrices, identified target employers, launched the surveys, did the analysis and provided ready results in a detailed report which could be referred for the advisable strategy for market standard compensation.
The strategic team after referring to the content was so impressed, that they even wanted to conduct the survey every year to understand the better ways of marking compensation. The company used the compensation philosophy to find the current gaps in their own compensation structure. The company was even able to save unnecessary costs and was able to increase retention through the exact identification of market standard salaries.
In a nutshell, many of the challenges of the organizations pertaining to hiring best talent, retention of best talent and making themselves great employer brands can be solved with the help of Compensation Benchmarking.
Best Salary Benchmarking Company in Chennai
Get Express Report in Just 3 days
Eminent Consultants is the best Compensation and Salary Benchmarking Company in Chennai. With over 13+ years experience in salary benchmarking consultations, we have extraordinary expertise and hands on experience to provide you the current industry benchmark salaries so that you retain the best talent in the most Optimal way.
We have PAN India Database with reach across all industries, sectors and segments and are present in all major metro cities in India. We follow complete scientific process and always have had a great record of timely delivery. Get in touch with us today for best salary benchmarking services near you.
Get the Market Standard Salary rates for your Company Jobs with 100% genuine primary data
In Chennai, many Companies and firms are witnessing a never before employee attrition rates, thanks to the increased hiring by big global conglomerates and thanks to the ever increasing competition amongst the organisations to hire the best talent! Companies are finding it very difficult to provide the right match of the salaries to retain their best talent. Also the cost of one good performer leaving the company can't be repaid back earlier than 8-10 months. Considering all this, companies want to know a strategic and scientific way to work out industry standard salaries rather than depending on a 'gut feel'. Therefore its necessary to hire a salary benchmarking experts from top salary benchmarking companies in chennai to get the right payscales for talent retention and companies growth.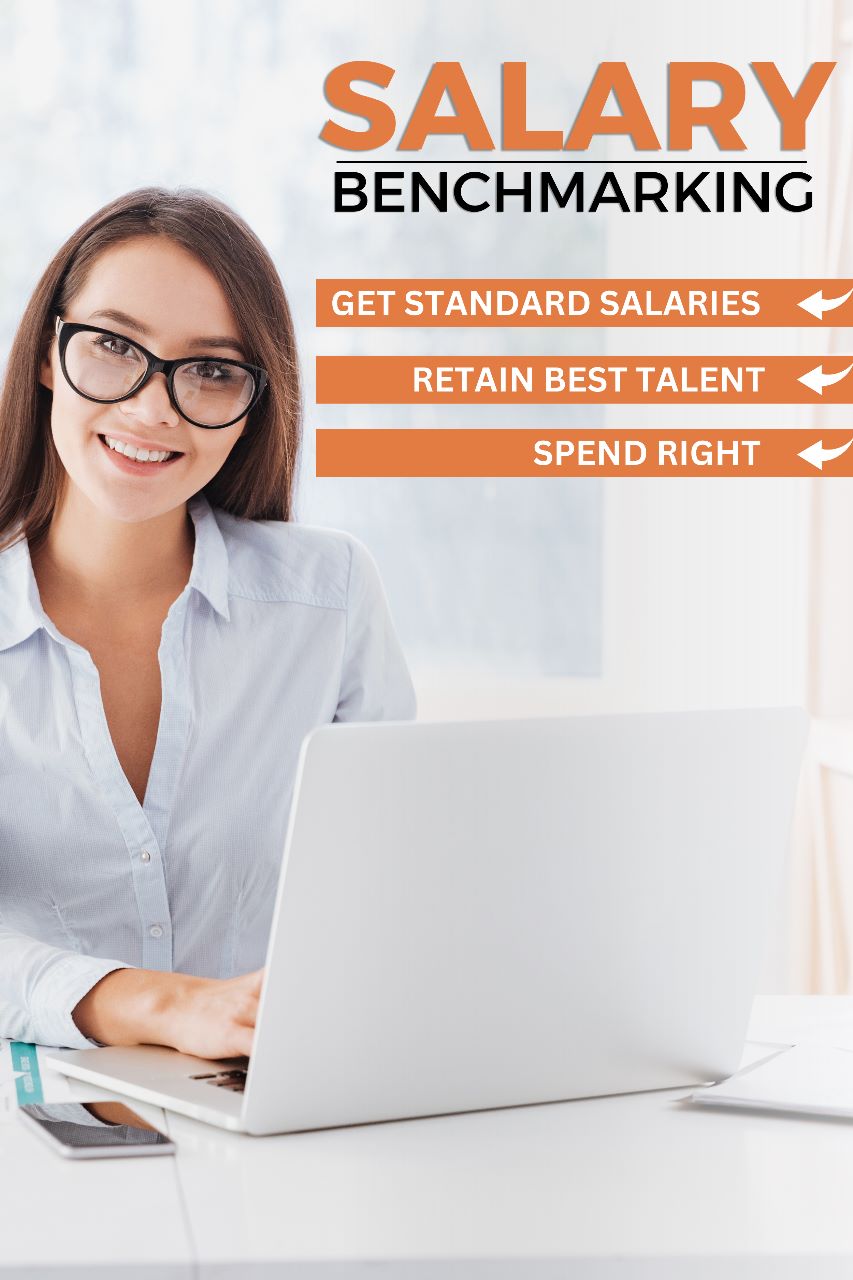 How Salary Benchmarking Works ?
What Makes Us So Special ?
We don't provide just any generic data. Rather we provide you the option of comparing your organisational roles to those of specific competition.
Just fill the form below and our experts will call you back to assist you!
Eminent consultants salary benchmarking services is available to companies of all business categories in Chennai. Our compenstation benchmarking services help companies to identify and decide the right benchmark salaries as per industry standards. 
Our Recent Projects & Customer Reviews
Frequently Asked Questions
Want to know more about our Salary Compensation Benchmarking Services ?