Compensation Benchmarking, popularly known as Salary Benchmarking, has become a very important tool in today's cut-throat competition of employers to hire and retain the best of the talent. The organisation's growth depends on having the best talent on board and the best talent can only be retained with the right scale of compensation in place. Not only this, companies might even save unnecessary costs with the help of Salary benchmarking. Since the advantages of the exercise are many, let's find out the list of advantages that this exercise offers:
Provides Market standard salary ranges
Helps in retention of best talen
Provides better foundation for attracting the best talent
Can help save organisation's expenditure by identifying unnecessary costs
The ideal career growth charts can be made by referring to the benchmarking stats
HRs can have a substantiation for the right salaries being offered
Competitor employer's strategies can be studied through this exercise
For companies with headquarters in other countries, this third party survey provides a valuable insight on real pulse of the local employment market
Companies can decide a comprehensive Compensation Philosophy on the basis of the benchmarking exercise done
Types of Salary Benchmarking Exercises
The generic salary benchmarking refers to the methodology where the entire industry or all types of employers in a particular industry or segment are considered while performing the salary benchmarking. This type of compensation benchmarking does not provide a detailed finetuning to the organisation's exact requirements as there may be various scales of operations, locations, types of products and services, etc, within the same industry and those nitty-gritties don't appear in the stats in generic survey.
A tailor-made survey provides the beneficiary organization with the exact fitment amongst the competitor employers. This type of survey gives liberty to the extent that even the competitor employers can be handpicked by the organization against which they wish to have benchmarking done. In this type of survey, the companies not only get the salary benchmarks but also they get to know the strategies used by competitors, trends in competitors, this year's percentage of hike, market standard job titles and many more. So tailor-made survey or a specific survey is now a days quite popular amongst various organizations. Even IT Salary benchmarking has become a market buzzword and companies are getting quite good results in terms of insights of the competition about market standard salaries.
Case Study
A medium scale IT company with it's headquarter in US was looking for a solution to problem of high employee attrition. Much was debated between the local HR team and the global strategic team about what should be the market standard salaries of various roles present in the organization. However, there was no solid substantiation linking the attrition to the non market standard salaries. Thus after a lot of research the local HR team came found service providers for IT salary benchmarking. Finally the details of all providers were handed over to the strategic team and they decided to pick Eminent Management Consultants as the preferred service provider for their IT compensation benchmarking exercise. Eminent Consultants worked on their requirement, understood the roles, created role matrices, identified target employers, launched the surveys, did the analysis and provided ready results in a detailed report which could be referred for the advisable strategy for market standard compensation.
The strategic team after referring to the content was so impressed, that they even wanted to conduct the survey every year to understand the better ways of marking compensation. The company used the compensation philosophy to find the current gaps in their own compensation structure. The company was even able to save unnecessary costs and was able to increase retention through the exact identification of market standard salaries.
In a nutshell, many of the challenges of the organizations pertaining to hiring best talent, retention of best talent and making themselves great employer brands can be solved with the help of Compensation Benchmarking.
Rated 5 Star by 1000+ HR
 5/5
Salary and Compensation Benchmarking Company in India
Get Express Report in Just 3 days
Eminent Consultants is the best Salary and Compensation Benchmarking Company in India. With over 10+ years experience in salary benchmarking consultations, we have extraordinary expertise and hands on experience to provide you the current industry benchmark salaries so that you retain the best talent in the most Optimal way.
We have PAN India Database with reach across all industries, sectors and segments and are present in all major metro cities in India like Delhi, Noida, Gurugram, Bangalore, Pune, Mumbai, Hyderabad, Chandigarh, Chennai, Ahmedabad, Kolkata and many more . We follow complete scientific process and always have had a great record of timely delivery. Get in touch with us today for best salary benchmarking services near you.
13+ Years Experience
We have over 13+ years experience in salary benchmarking in India
100% Geuine Data
We have 100% genuine data across job roles in all business verticals in India.
'Right' Payscales to Retain Talent
Get current salary trends so that you retain the best talent at economical prices.
Ethical Process
100% ethical process with assurance of confidentiality as per NDA.
Salary Benchmarking Company in India

Get the Market Standard Salary rates for your Company Jobs with 100% genuine primary data
In India, many Companies and firms are witnessing a never before employee attrition rates, thanks to the increased hiring by big global conglomerates and thanks to the ever increasing competition amongst the organisations to hire the best talent! Companies are finding it very difficult to provide the right match of the salaries to retain their best talent. Also the cost of one good performer leaving the company can't be repaid back earlier than 8-10 months. Considering all this, companies want to know a strategic and scientific way to work out industry standard salaries rather than depending on a 'gut feel'. Therefore its necessary to hire a salary benchmarking experts from top salary benchmarking companies in India to get the right payscales for talent retention and companies growth.
100% primarily collected data from the surveys specially launched for you
'Super Recent' data freshly collected for you and not the old irrelevant data
Only the Employers of your choice and not the irrelevant big and small players
Top Ethical Standards followed throughout the process
Hear it from the Top Brands how they got the best from us!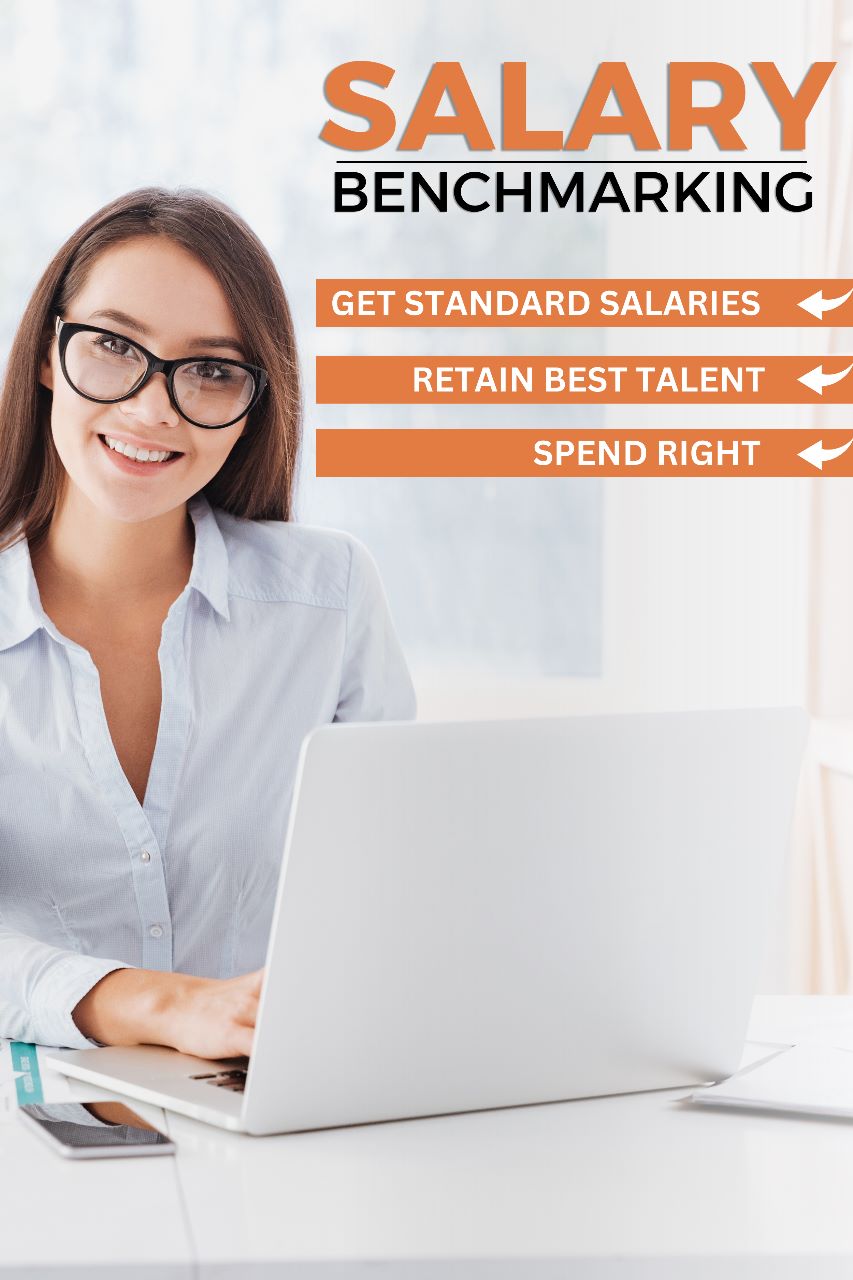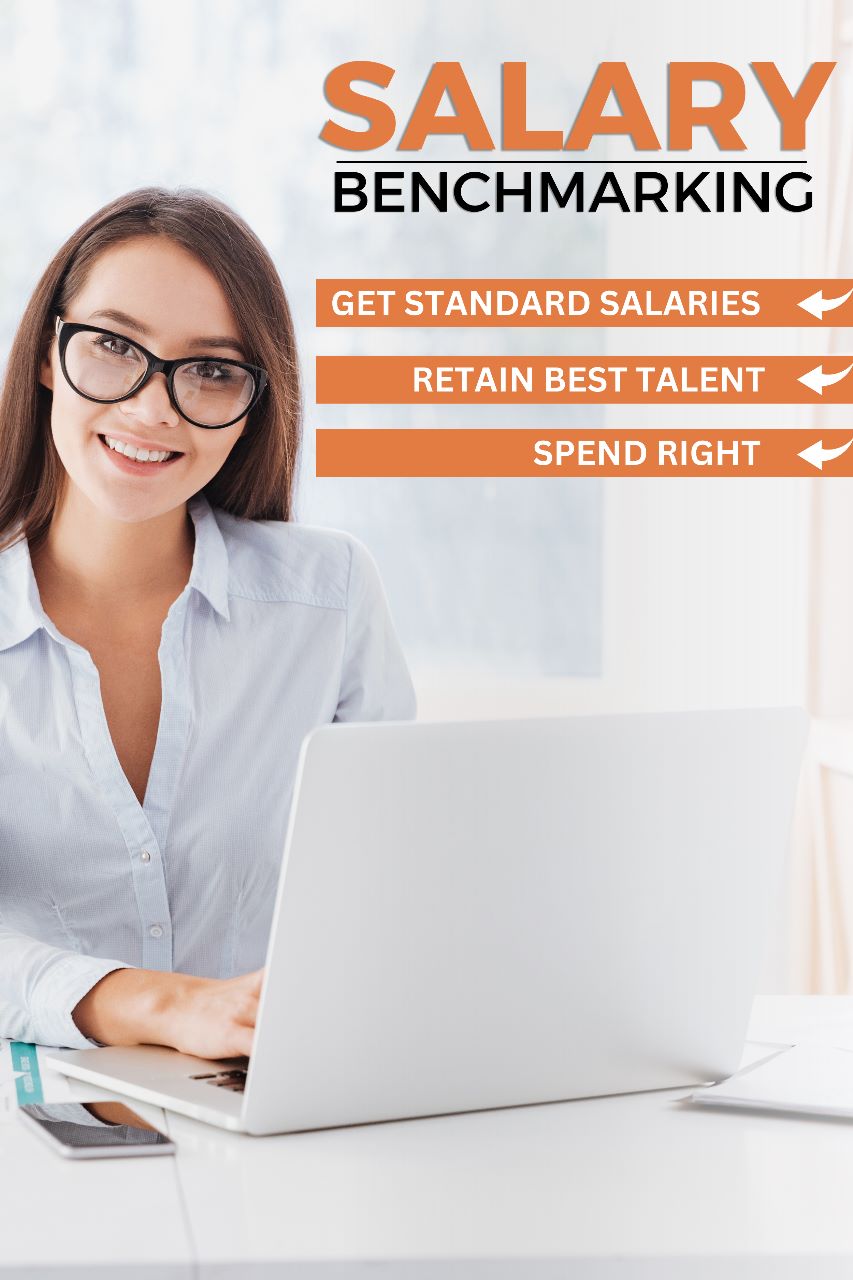 How Salary Benchmarking Works ?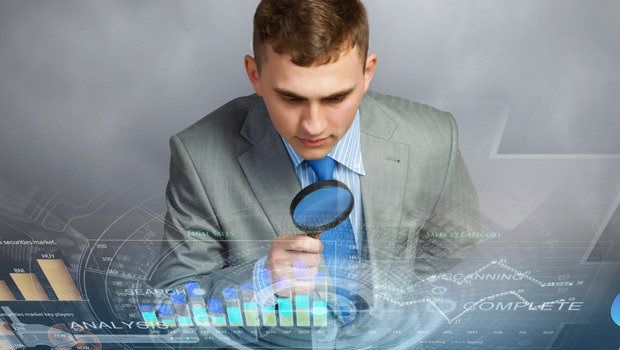 Detailed Analysis
We do a detailed study of the organisation and different roles in it.
STEP 1



9 Parameter Matrix
Identifying key attributes for each role with help of our 9 parameter matrix.
STEP 2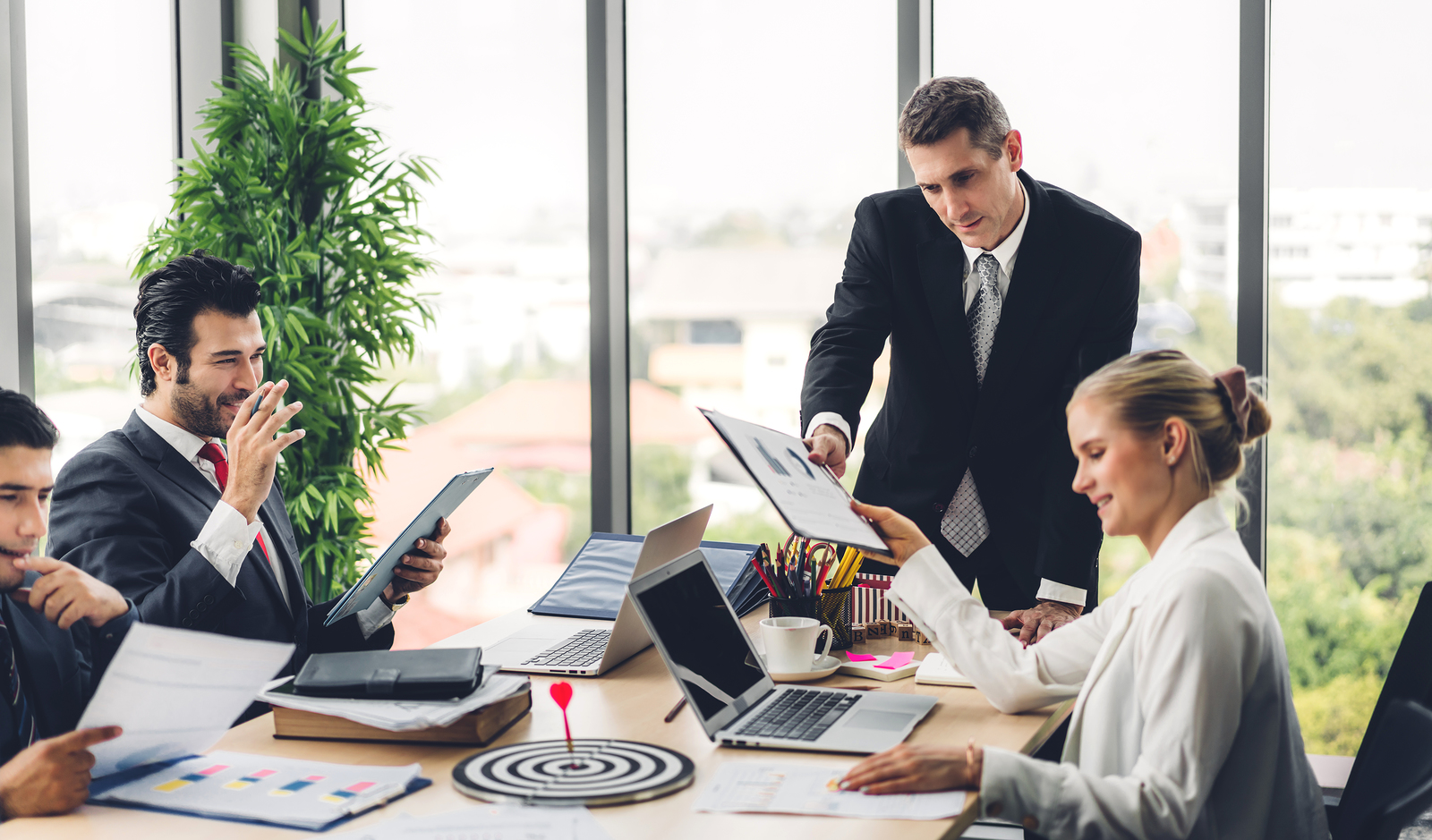 Comparable Matrix
Based on data, we then create a comparable matrix at the backend.
STEP 3



Priority Sequence
We then identify the priority sequence based on organisation prefences.
STEP 4



Tailor-made survey
Conducting a tailor-made survey and collecting details as per the requirement.
STEP. 5



Data Analysis
Our experts analyse the gathered data to create a full fledged report for you.
STEP 6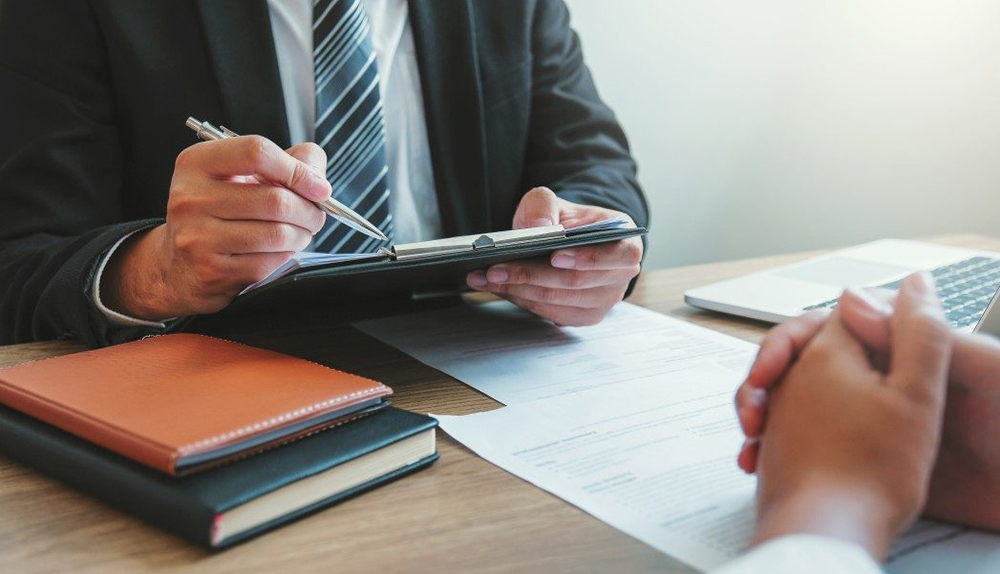 Further Assessment
Applying research methodology and further assessment of numbers.
STEP 7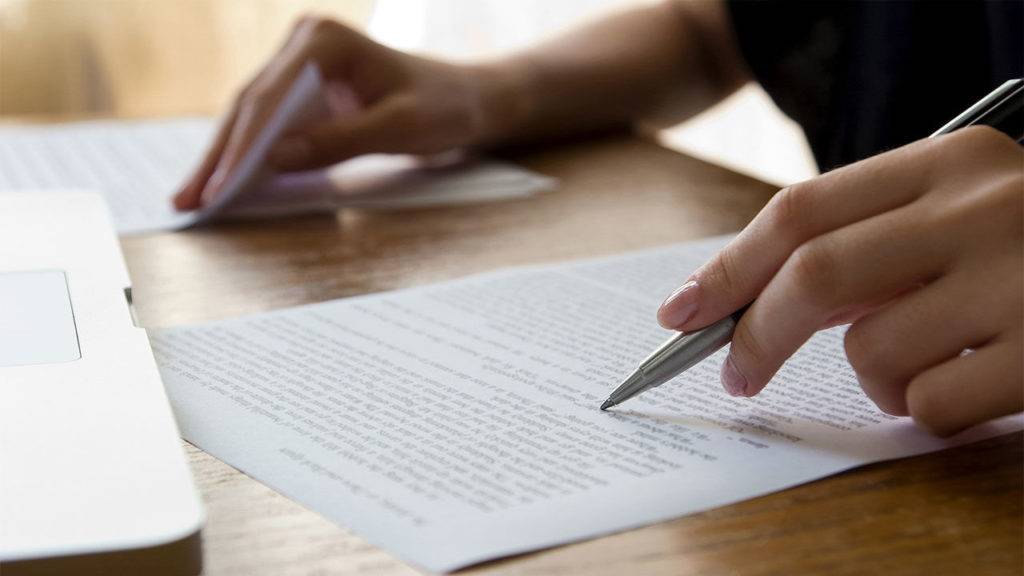 Benchmark Report
Get a totally authentic report with benchmarks and much more!
STEP 8
What Makes Us So Special ?
We don't provide just any generic data. Rather we provide you the option of comparing your organisational roles to those of specific competition.
0
+
Site Visitors
0
+
Years Experience
0
+
HR's Preferred Choice
0
+
Cities Covered
Contact

Request A Callback
Just fill the form below and our experts will call you back to assist you!
Our Presence in India
Eminent consultants salary benchmarking services has its presence in 100+ cities in India. Our compenstation benchmarking services help companies to identify and decide the right benchmark salaries as per industry standards.  
Compensation Benchmarking in Hyderabad
Compensation Benchmarking in Kolkata
Compensation Benchmarking in Ahmedabad
Compensation Benchmarking in Chennai
Compensation Benchmarking in Your City
Our Recent Projects & Customer Reviews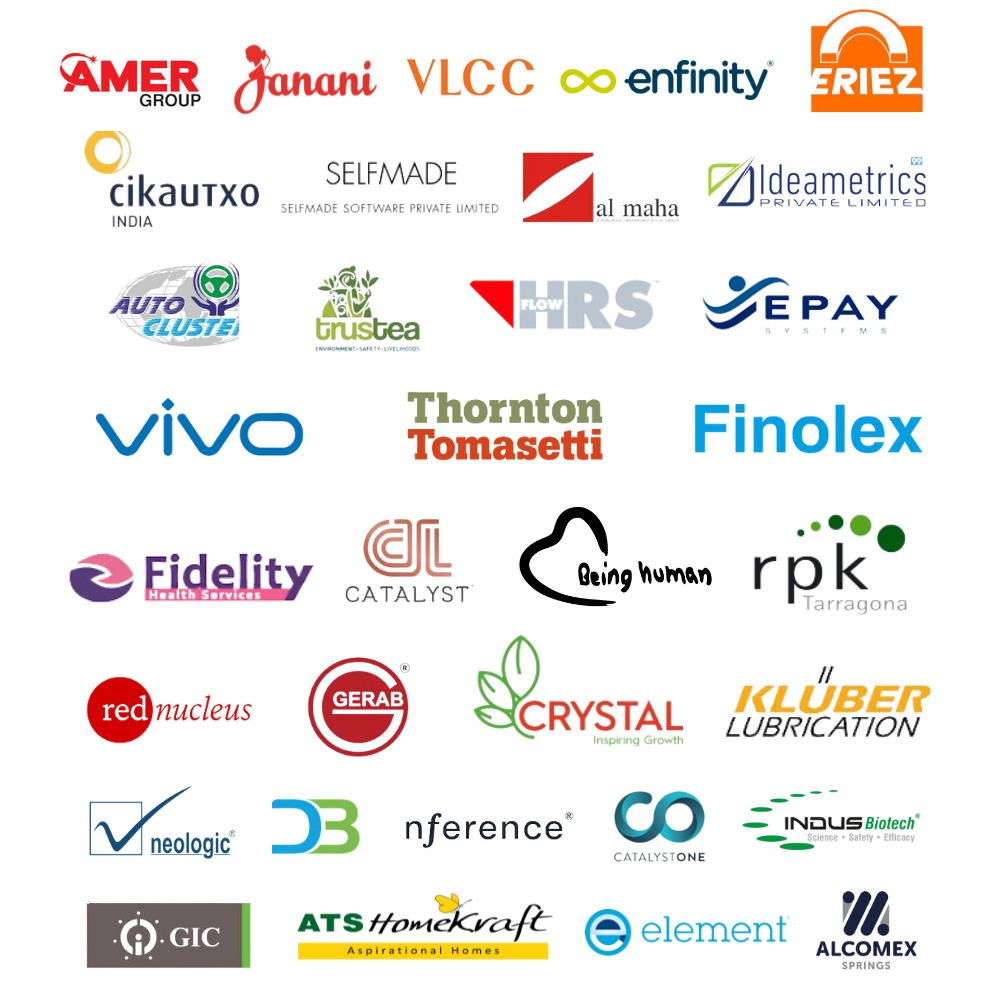 Krishna Rajpoot
Head HR
It was really great experience with Eminent… Methodology, discussions, presentation, tasks executions, expert suggestions and recommendations – all were awesome
Amay Dongre
HR Manager – Advantmed India
Eminent provided excellent services to us. Their timely responsiveness, proactive approach and detailed analysis and explanation of the report curated, helped us immensely
Anita Perla
HR Head – KSH Group
We have been associated with them for over three years… It has been one of the best associations. Our staff still remember them for their in depth involvement… We strongly recommend to avail their services.
https://www.youtube.com/watch?v=TPqYdG8Sj70https://www.youtube.com/watch?v=vC6OP8UKbVYhttps://www.youtube.com/watch?v=V-VIcAiCBhchttps://www.youtube.com/watch?v=a2MOfwVoJcohttps://www.youtube.com/watch?v=7EuehApO6mQhttps://www.youtube.com/watch?v=7EuehApO6mQ
Frequently Asked Questions

How should we retain our talent / employees / How to overcome the employee attrition problem?



Best Talent in your organisation needs the following four things:
The right compensation
The right treatment
The right working environment
The right Career Progress mechanism
and if you see systematically, the answers to these challenges are as follows:
The right compensation – Solved by Compensation Benchmarking and Salary Structure revamping
The right treatment – Employee Engagement Survey for feedback of how they feel and are they getting treated well?
The right working environment – Employee Surveys to know any problems in current work environment and what could be done better?
The right Career Progress mechanism – Competency Mapping, Learning & Development, Band Formation and refinement, Benefit packages, Entitlements, Rewards & Recognition
This way the best talent can be retained, good talent can be attracted and employee attrition can be controlled.


How to improve Productivity at the workplace or in an organization?



Employees are productive when they feel the following:
The workplace is conducive for them to implement the best things
The right infra, facilities and tools are in place 
Their ideas even if appear to be silly are welcome at workplace
Their Managers coach them, understand them and take care of them
They are paid right
They have a great career development path or opportunity in this company
They have a great team and supporting team members
They get rewards for their best efforts
They get the right recognition 
They are creating an impact in the real time world by their work
So an employer needs to provide the things mentioned above in order to have better productivity. The way is simple and is through the right engagement of employees which can be initiated through a survey to identify where and what lacks in the current setup and then working towards it.


How to create a positive work environment in an organisation?



There are several factors that create a work environment and the most important can be the human behavioral, interpersonal and social factors. The workplace has to be free of harassment, free of abuse to be said the least. The ideas and creativity should be rewarded. Transparency and communication need to be the key. Team members need to be helping each other rather than competing in the wrong spirit. The environment of collaboration where every unique individual and their strengths are respected and synthesized well to deliver a combined multiplied output.


How to create the best employer brand?



Creating a best employer brand need the employer to work on Employee Engagement parameters. Engaged employees and not just satisfied once make a difference. It's quite easy to start, just take an employee engagement survey and find out if your employees are engaged. If they are not, study the parameters where there's a gap and try fixing that. Apart from that benchmarking with the peer organisations of the same segment or industry helps to benchmark the best HR practices, better reward management strategies and best engagement practices.


How to know what's wrong with my company?



Knowing what's going wrong with your organization first needs you to get a HR Audit or an Employee Survey done. HR audit can help the company understand what in the processes or records or practices is missing, whereas the employee surveys can help the organisation identify what from the employee perspective is not working out and should be changed. This gives a 360 degrees view to the HR of the current challenges and how those could be dealt with.


How to attract the best talent or employees



Attracting the best talent may need many things including the ones listed below:
The right salaries, incentives, benefits and rewards (as benchmarked right in your industry and competition)
Presenting the best offer letter with the ones mentioned above
Creating a great Employer Brand
Keeping video testimonials of long term employees ready
Showcasing the Career Development Plan in your organisation while offering the candidate
A professional induction program
Well made KPIs / KRAs and Competencies framework well before joining of the candidate
HR Heads, Managers and representatives of the companies are often quite occupied in the operational matters like solving day to day matters, firefighting, payroll, recruitment and more. This often does not let them focus on grasping new knowledge that is latest in their field. Also it becomes very difficult to do and initiate everything by self. In such scenarios the HR should consider getting the help of the OD Consultants with proven track record, so that while they get a help in getting new initiatives implemented, at the same time they can even get the knowledge and expertise on new initiatives while the consulting experts implement those in their organization. The expert consultants generally have an experience of handling clients from hundreds of companies and hence know many best practices and solutions to day to day problems. Their knowledge can help the HR representatives to grow professionally while they implement something along with HR.
Best Salary Benchmarking Company In India
Salary benchmarking companies in India
We are among the best salary benchmarking companies in India. Our salary benchmarking services takes in account all industrial paramenters before providing a comprehensive salary report.
Top compensation survey providers in India
Eminent Consultant are the top compensation survey providers in India. Our experts are well trained and experienced to do a complete compensation survey in very limited time and at best prices.
Salary survey companies in India
Getting an accurate salary survery and it implementation may improve your companies long term growth. Contact us as we are the best salary survey companies in India.Secure Fencing
Compensation Benchmarking in India
Looking for a good and experienced compensation benchmarking in India ? Then contact us to avail the best compensation benchmarking services anywhere in India.Fancy paper near me in delhi
Salary benchmarking India
Salary benchmarking india by Eminent Consulations is trusted by 1000+ hr from major companies in India and abroad. Get in touch w
Compensation survey providers
We are the top compensation survey providers  in India providing services in all major cities like Delhi Ncr, Bangalore, Mumbai, Hyderabad, Pune etc.
Salary survey india
Get a salary survey done for your business vertical so that you can retain the best talent for longer periods and ensure company growth. Explore our salary benchmarking services today.
Salary as per industry standards
Eminent Consultants can provide your company with latest optimum salary as per industry standards using the latest analysis tools and methods.
Want to know more about our Salary Compensation Benchmarking Services ?